Be it a movie night or a gaming session with your buddies, the living room is just the perfect space for enjoying some great quality time. What's better than a living room? A well-illuminated living room! We're here to help you with some great living room lighting ideas to make sure you have a fulfilling experience in the space every time.
You mainly need to focus on three types of lighting – accent, task, and ambient lights.
What Are Accent Lights?
Accent lights help you illuminate a certain object or space in your room that would bring out its beauty in a detailed manner. These lights are mostly used to light up paintings or artifacts that enhance the aura of the room. If you are an art enthusiast, then this living room lighting idea is going to work wonders for you.
What Are Task Lights?
Task lights are installed in spaces in such a way that they make it easier to carry out various tasks in that particular area. These lights let you focus on the small details while carrying out a task by illuminating the area significantly. These are increasingly being used by designers for living room lighting to offer a comfortable experience to their clients.
What Are Ambient Lights?
The best way to describe ambient lights is that they are the main source of lighting in a space and need to be installed carefully so that you don't end up in darkness! Any other lights that are added to a room are for enhancing the experience a person has inside a space. So, be generous in adding ambient lights for lighting your living room.
Now the question is, how to style your living room by choosing the perfect combination of these three types of lights? Here are some ideas and products to make your task easier:
Table Lamps For Elegance
Table lamps undeniably make any space look way more elegant than before. This is why it is always a great idea to include a nice table lamp in your living room. It would not just add a royal touch to your space, but would also be your reading buddy when you finally get your hands on that favourite novel of yours!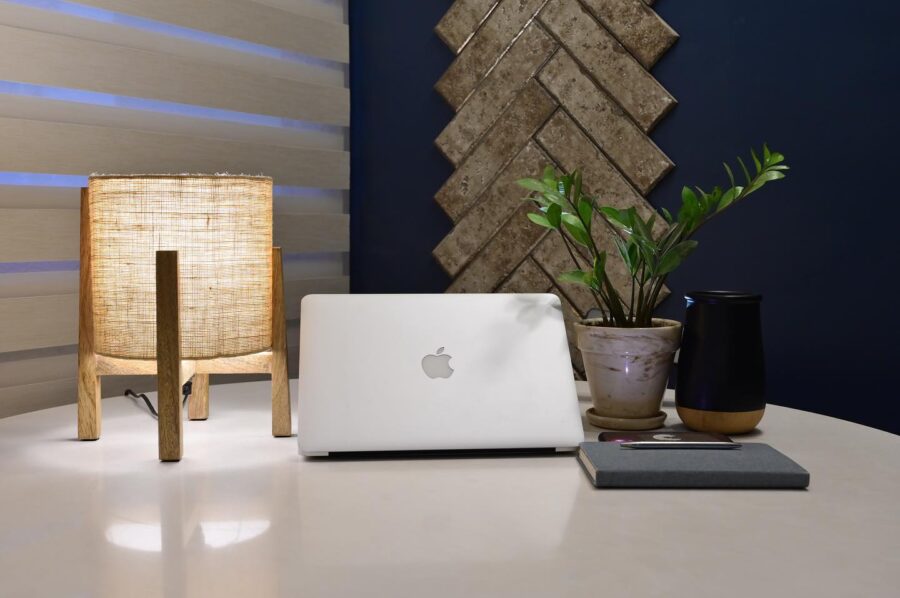 For your living room lighting, you can go for the Raemi table lamp from the Woodshells collection to give your space a classy look and the perfect illumination for relaxing your mind. If you want to add a pop of colour to your living room, then the Kia table lamp from Woodshells would be a great fit for you.
Pendant Lamps For A Stylish Look
Just above the table in your living room, adding a large pendant lamp or a combination of two smaller ones would add a nice look to your space automatically. This would also illuminate this key area in your room perfectly so that you can enjoy a nice meal or focus on your family card game on a relaxed Friday night.
The Radiance pendant lamp for living room by Woodshells is a classic piece that would enhance the look and mood of your space significantly.
You can also go for a combination of two Gaya Pendant lamps as a great living room lighting idea.
Floor Lamps For Adding A Unique Touch
If you wish to make your living room stand out, then going for a nice and trendy floor lamp would do the magic. Floor lamps of attractive shapes and sizes are increasingly being used to design not just living rooms but other spaces as well.
The Glen floor lamp by Woodshells will effortlessly help you up your living room lighting game. Its unique design and pleasant illumination are enough to keep you spellbound.
The Bodhi floor lamp is another great choice for making your living room extra special.
Add Some Geometry To Your Space
Different shapes and sizes never fail to intrigue us. Having said that, adding some geometry to your space would definitely make your space look fascinating. Cubes and rectangles are now trending as they have been ignored for long and are being considered an interesting addition to your spaces.
The Auro multipurpose lamp from Woodshells would help you execute this living room lighting idea with grace. With a unique triangular shape, this lamp is definitely going to be a show stopper.
The Canopy pendant lamp by Woodshells is another great choice for adding some geometry to the room. The cube-shaped lamp will instantly make your space look way more interesting.
While you can choose to go for your own mix and match combination of lights. I'm sure these living room lighting ideas are going to help you transform your space into a nice comfy area where you could enjoy yourself with your loved ones or even spend some quality me-time!
Woodshells is a modern and meaningful interior decor brand that provides minimalist lighting and eco-friendly lamp designs. Our collection of elegant pendants, walls, Tables, and floor lamps has the power to transform any space. Watch this space for the latest styling ideas.
Related posts