All bookworms aspire to get the perfect reading lamp for themselves. After all, reading is a hobby which is best enjoyed with a cup of your favourite beverage and the perfect lighting. Keeping in mind that every room in your home would require a different style of Reading Lamps, you need to smartly choose the right one for each space.
We'll share some great lamps in this article which you can use to illuminate your space in style.
Reading Lamps For Bedroom
It is often advised to read a book before bed as it helps you sleep better. This calls for a nice and soothing lamp for your bedroom that would enhance your reading experience. You have to make sure that the lamp offers just enough light to help you read the text without any strain and doesn't irritate the eyes. At night, it is advised to dim the lights one to two hours before you sleep.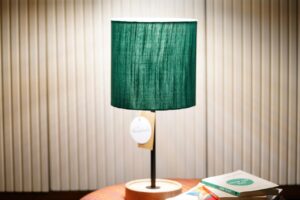 Woodshells offers a great range of lamps which would be a great fit for your bedroom. These lamps are made using sustainable material and add a natural touch to your space.
The Raemi table lamp from the Woodshells collection would not just be a great source of illumination but would also be a great bedroom interior design idea. The Auro multipurpose lamp would serve as another great choice for a reading lamp. If you want to add a dash of colour to your bedroom, the Kia table lamp would be a great fit for you.
Reading lamps For Living Room
Another place that you look up to for relaxation and unwinding in the living room. Imagine a nice rainy day, your favourite beverage by your side, and a classic novel in your hand. If anything would be able to enhance your experience in this scenario, it has to be a good lamp.
Adding a couple of stylish lamps to your space is anyway a great living room lighting idea. When choosing the correct lamp for your living room, you need to analyse the structure and design of your space. You need to select a lamp that fits well with the interior design of your room. Wood shells offer some amazing wooden lamps to serve this purpose.
The Kia table lamp from the Woodshells collection could be a great choice if you wish to make your space vibrant. It is also a great reading companion. If you are looking for a brighter source of illumination, you can go for the Raemi table lamp, which is a nice go-to lamp for almost every space.
Reading Lamps For Your Workspace
What's better than taking a short reading break from your work? It definitely helps in unwinding and getting recharged to get back to work. For this, if you also have a nice lamp in place, then your experience could be even more relaxing.
The Den table lamp by Woodshells would serve as a nice reading lamp in your home office. Another great choice would be the Auro multipurpose lamp. Its unique design and pleasant illumination would definitely make you go 'just one more page' several times! You can easily buy these table lamps online.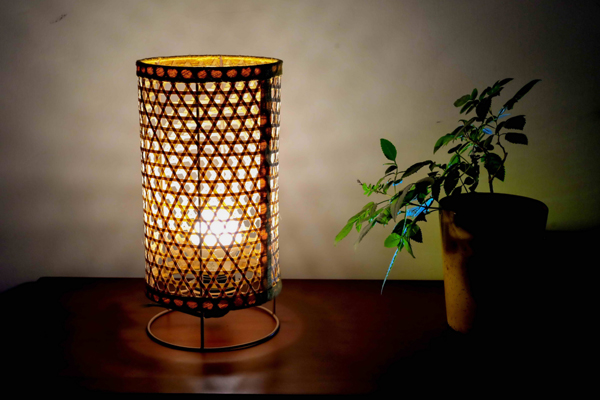 If you are looking for a lamp to assist you in carrying out your office work, then you should go for an adjustable desk lamp that emits brighter light. This will help you stay active during your work hours. However, make sure to choose a lamp that protects your eyes from any kind of strain.
For bookworms, there just isn't enough time to finish all the books they wish to read. But, at least they will be able to enhance the experience of reading the ones that they are lucky enough to get their hands on. I hope these reading lamp ideas turn out to be helpful to you and would make you finish off more and more books which you have always wanted to read.
Wood shells is a modern and meaningful interior decor brand that provides sustainable lighting solutions. Our collection of elegant Pendants, walls, Tables, and Floor lamps has the power to transform any space. We will keep you updated with the latest styling ideas here. Stay tuned.
Related posts